Silicone Rubber Washer Plugs
MSWP
View Larger Image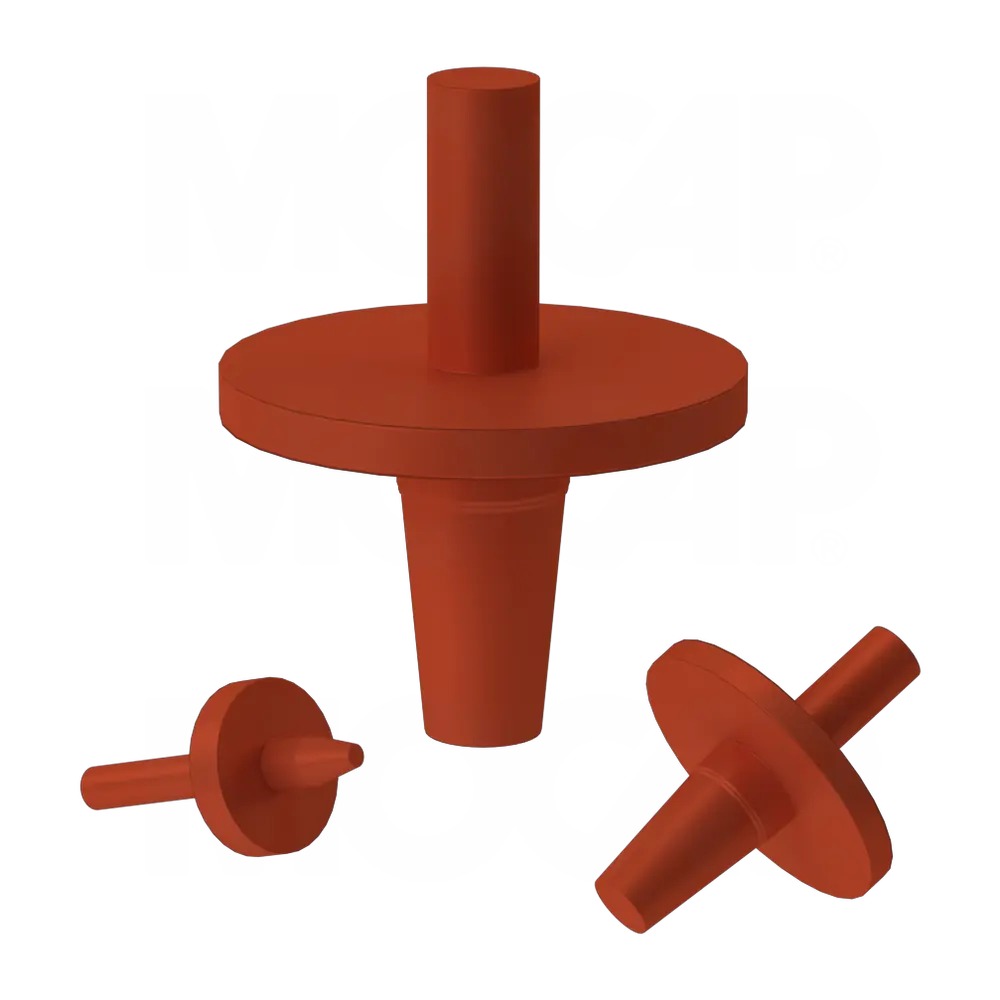 Material: Silicone
Features a Flange for Masking the Area Around a Hole
Part #
Description
Stem Diameter

Plug Small Diameter

Plug Large Diameter

Flange OD

Length

Bevel Length

Stem Height

Flange Thickness


Box

/

Mini

/

Micro


QTY
Buy Online
More info
MSWP3
Silicone Rubber Washer Plugs - M3 WASHER PLUG-SILICONE

0.156

4.0

1.5

2.4

0.393

10.0

2.5

0.156

4.0

0.590

15.0

0.118

3.0

2500

500

50

MSWP4
Silicone Plastic Rubber Washer Plugs - M4 WASHER PLUG-SILICONE

0.156

4.0

2.0

3.6

0.472

12.0

3.2

0.156

4.0

0.590

15.0

0.118

3.0

2500

500

50

MSWP5
Rubber Washer Plugs - M5 WASHER PLUG-SILICONE

0.156

4.0

2.8

4.5

0.472

12.0

3.5

0.216

5.5

0.590

15.0

0.118

3.0

2500

500

50

MSWP6
Silicone Rubber Plugs for Masking - M6 WASHER PLUG-SILICONE

0.196

5.0

3.0

5.3

0.511

13.0

3.5

0.255

6.5

0.590

15.0

0.118

3.0

2500

500

50

MSWP8
Silicone Stopper Plugs - M8 WASHER PLUG-SILICONE

0.196

5.0

4.0

7.2

0.590

15.0

4.0

0.313

8.0

0.590

15.0

0.118

3.0

2500

500

50

MSWP10
Silicone Washer Plugs - M10 WASHER PLUG-SILICONE

0.236

6.0

4.5

8.8

0.787

20.0

4.0

0.472

12.0

0.590

15.0

0.118

3.0

2500

500

50

MSWP12
Silicone Washer Plugs - M12 WASHER PLUG-SILICONE

0.236

6.0

5.5

10.6

0.866

22.0

4.0

0.551

14.0

0.590

15.0

0.118

3.0

2500

500

50

Part #
Description
Stem Diameter

Plug Small Diameter

Plug Large Diameter

Flange OD

Length

Bevel Length

Stem Height

Flange Thickness


Box

/

Mini

/

Micro


QTY
Buy Online
More info
Legend:
- Add to Cart
- View Price
Micropacks are only available for purchase through our online store.
Not Quite Sure What You Need? Want to Consider Another Type or a Different Material?
Consult MOCAP's Exclusive
Application Advisor
for Assistance.
Silicone Rubber Washer Plugs - Information
MOCAP Silicone Rubber Washer Plugs are stocked in many sizes to fit your specific application. Rubber plugs fit and protect threaded and non-threaded holes while the flanges mask the area around the holes. Silicone rubber product plugs withstand high temperatures to 600°F(316°C) and are safe for e-coating and powder coat systems. Also ideal for chrome plating. Reusable in many applications.


MOCAP
's line of rubber masking products includes EPDM and silicone rubber plugs and caps stocked in many sizes for immediate shipment.
Flanged Silicone Rubber Plugs
High Temperature Silicone
Chemical and Temp Resistant EPDM Washer Plugs Also Available