View Larger Image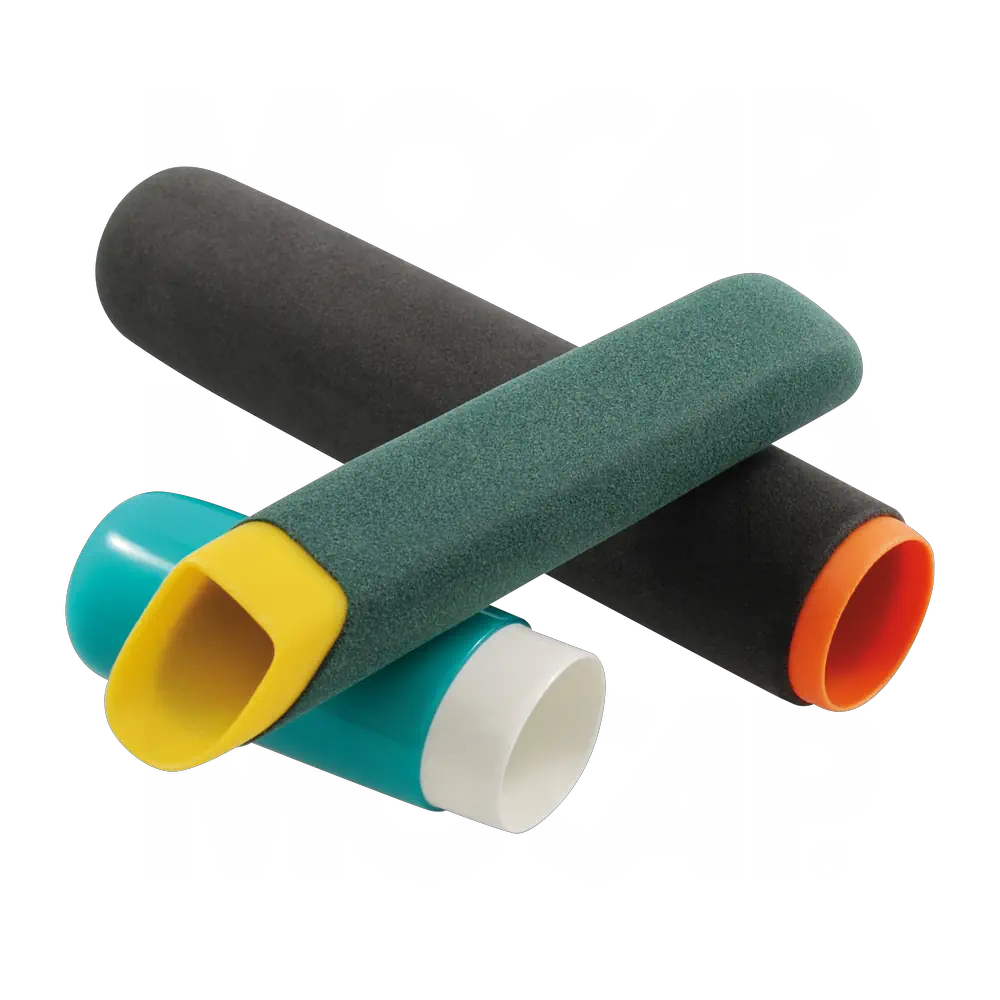 Material: Vinyl
Unique Color/Material Combination Possibilities
Dual Wall Feature
Durable
Not Quite Sure What You Need? Want to Consider Another Type or a Different Material?
Consult MOCAP's Exclusive
Application Advisor
for Assistance.
Double Dip Grips - Information
If your application calls for a thicker wall or unique handle cover,
MOCAP's
Round Vinyl Grips
,
Flat Vinyl Grips
or
Finger Nub Vinyl Grips
are also available with a dual-wall, whereas the grip can be
double-dipped
in various materials, colors or hardness durometers (soft, semi-rigid or hard) to fit your application.
Our
Double Dip Grips
provide maximum comfort and durability and are currently used on a wide variety of hand tools and instruments.
Choose from our many including our traditional smooth & glossy vinyl or textured vinyl material. Flexible but durable vinyl materials can stretch onto slightly larger dimensions for a snug fit without splitting, tearing or shredding. All
MOCAP
grip materials are tough, weather resistant and attractive.
Many of our vinyl plastic grips can be imprinted with your company name, logo or message.
To get more information about
MOCAP's Double Dip Grips
, call our sales department at 800.633.6775 or use our
Contact Request Form
to receive information by e-mail.