MOCAP Canada began manufacturing
dip molded vinyl caps
,
grips
and
plugs
in 1982 at its first factory located in St. Louis, Missouri USA. MOCAP's reputation as a quality sales and service oriented supplier allowed it to grow such that by 1994 MOCAP had opened 2 new factories in Missouri and a state of the art dip molding facility in the United Kingdom. Not satisfied with being the best in
dip molding
, MOCAP responded to an increasing demand for quality low cost masking products by developing a full line of
rubber injection molding
caps and plugs and increasing its vinyl dip molding capacity. By 2000 MOCAP had successfully launched its
Cleartec Packaging
division which continues to expand to meet the markets' demands.
MOCAP's dedication to serving its customers and providing the best quality products at competitive pricing has provided MOCAP the opportunity to re-invest in its employees and facilities, with the latest expansion into
plastic injection molding
.
Over the years, MOCAP has proudly expanded its facilities, capabilities and product lines to better serve you, our valued customer. Our production facilities located throughout the world use only the latest in injection, compression, transfer, extrusion and dip molding technologies. We continue to supply solutions to companies around the world from our locations in
North America
,
Latin America
,
Asia
,
Europe
and the
United Kingdom
. Our newest, wholly owned and operated plant in Zhongshan, Guangdong, China, complete with an in-house tooling & mold making shop, allows us to offer very low tooling costs and very competitive piece prices.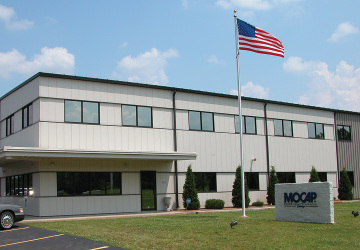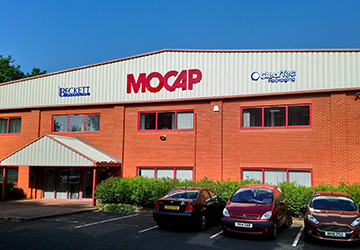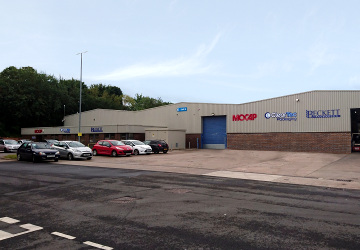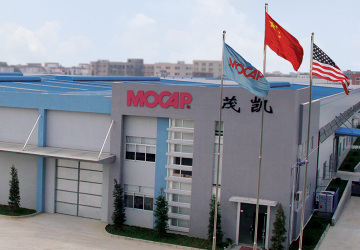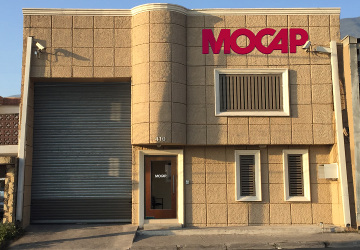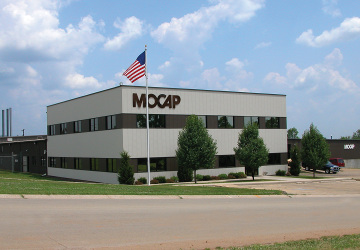 Manufacturing and Warehouse Facility, Farmington, MO USA
European Headquarters, Telford, England
Manufacturing Facility, Sheffield, England
Sales Office and Manufacturing Facility, Zhongshan, China
Sales Office, Monterrey, Mexico
World Headquarters, Park Hills, MO USA

We have grown faster than our competition for one reason only - our customers. Leading manufacturers around the world choose MOCAP for their plastic and rubber solutions because:
Our selection of vinyl and rubber products is second to none
We have more cumulative experience in vinyl dip molding. With the acquisition of the dip molding division of Steere Enterprises, MOCAP now has over 80 years of combined experience in dip molding...more than any other manufacturer in the industry!
We manufacture products in a wide variety of plastic materials such as vinyl plastic, polyethylene, polypropylene, rubber and more
The Quality Management System of our manufacturing facilities are ISO 9001 certified
MOCAP production facilities only use the latest in injection, compression, transfer, extrusion, and vinyl dip molding technology
We pride ourselves in investing in our employees, which give you the most experienced Sales, Engineering and Production staff in the industry
MOCAP has carefully selected various locations for manufacturing around the world to serve you better and faster than anyone else
Our Customer Service Department is simply the best in the industry . . . they are here to serve you, the customer
As one of the largest plastic and rubber molders in the world, we can provide the product
protection
,
masking
, component or
custom molding
solution you need.
You have many options when it comes to choosing a supplier.
Our Quality, Price and Service will prove that MOCAP is the Brand to Choose.